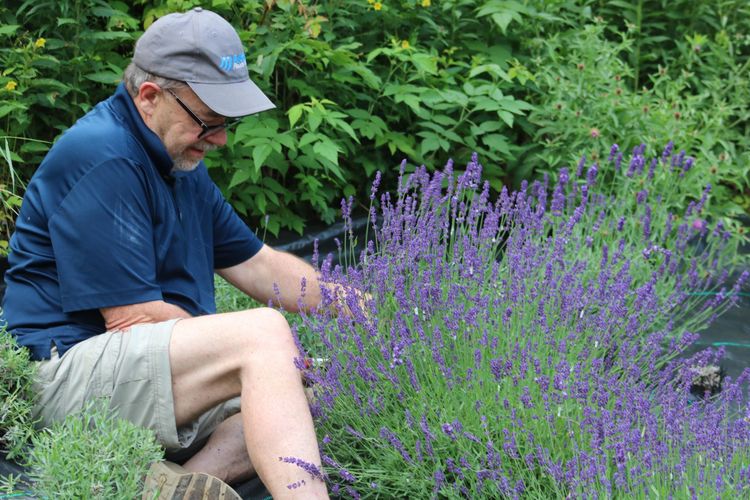 True lavender is a small shrubbery type herb plant native to Southern Europe and is widely cultivated for its fragrant flowers and valuable oils distilled from them. It is a somewhat woody perennial that grows from 1 1/2 to 3 feet in height, with multiple branches on each plant.
Lavender has been popular as a bath oil and used in soaps for thousands of years.
The plant thrives best in sandy, rather dry soil, well supplied with lime. It must be in direct sunlight and the soil must be well drained. The plant will die in the spring if it's standing in water when snow melts.
Lavender can be grown from seed, but it doesn't breed true, so it is best to propagate lavender plants from cuttings. When ready for planting, the plants should be spaced 12 to 20 inches apart, depending on the variety. Growth is slow and plants do not produce any quantity of flowers for 2-3 years. The flowering tops are harvested when in full bloom.
Lavender has many aromatic, medicinal and culinary uses. The plant is also used to repel moths, flies and mosquitoes. Deer don't like to be near lavender plants either. The herb has been considered an aid in calming sore joints. Lavender buds can be used as a flavour enhancer in both savoury and sweet dishes.
Please forward any further questions about planting lavender to our email.
by Phil Morrison
25 Mar 2021